Hi,
I tried recording in my computer from the head ht 50. Here is the config:
- head plugged to a speaker
- usb cable connecting the head and the PC
- HT venue detected as a recoding device by Windows: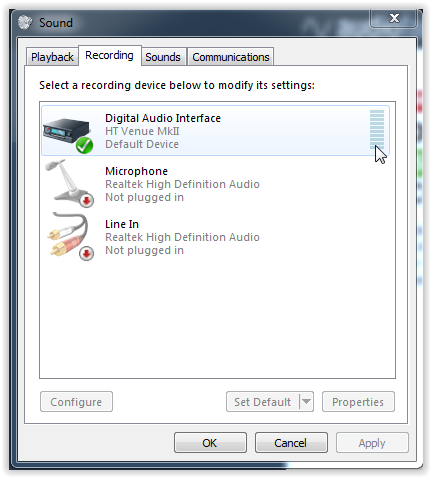 But no sound is detected by windows and I do not understand why. The sound is up (the neighborhood can say
)
I tried also from Adoe Audition...But same (which is not surprising).
Any idea ?
Thanks a lot.